Peak Season Picks
Dulcich Grapes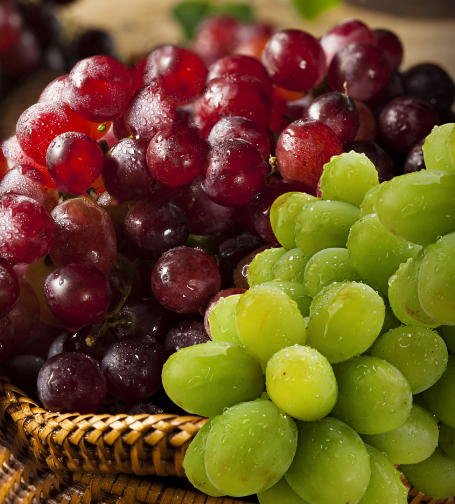 When are grapes in season?
Grape season begins in June, with the peak of the crop coming in August and September. Some varieties are harvested as late as October through December.
How do I know when grapes are ripe?
Grapes should by plump and firmly attached to the stem. If the skin looks shriveled, or the grape is falling off the stem, it is past it's prime. What might look like dirt or a white powder on your grape is the "Bloom" that protects the grape from decay and moisture loss.
What are the health benefits of grapes?
Packed with vitamins and minerals, grapes are a superfood that promote healthy skin, eyes, hearts, and bones! Grapes contain calcium and magnesium, two minerals important for bone strength. The skin of grapes contains resveratrol, which helps reduce 'bad' cholesterol, and contributes to heart health.
Pair it with these!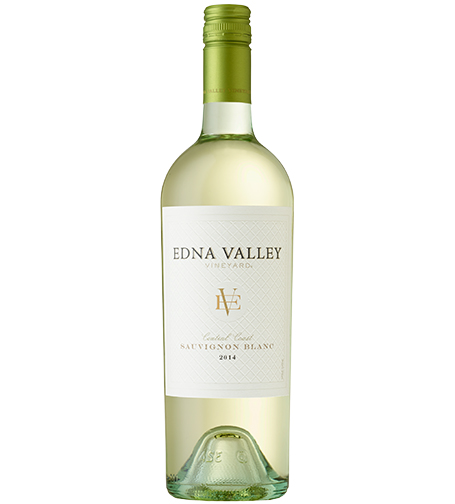 Edna Valley Sauvignon Blanc
This well balanced and crisp Sauvignon Blanc maintains its firm acids on the mouthfeel, making it well suited to deliciously contrast the sweetness in the grapes.
Roasted Grape and Ricotta Crostini
Ingredients
1 cup red grapes
1 tablespoon olive oil
1/2 teaspoon kosher salt
4 sprigs fresh thyme
good rustic bread, sliced into 1/2-inch thick pieces
1 cup homemade ricotta
Instructions
Preheat oven to 450 degrees F. Spread grapes onto a non-stick sheet pan. Drizzle with olive oil and sprinkle with salt. Lay thyme leaves over top. Toss all together gently with your hands. Place pan in the oven for 7 minutes or until grapes just begin to burst.
Meanwhile, heat a grill, grill pan, panini maker, or toaster oven. Brush the bread with olive oil and grill the bread until nice and toasty.
Spread fresh ricotta over bread, topped with the roasted grapes (along with some pan juices.) Discard thyme sprigs (or strip the sprigs and include the leaves) and enjoy!
---